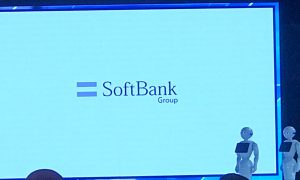 Sovereign Funds are the Big Losers in the SoftBank Vision Fund
Posted on 04/13/2020
---
Back in 2017, Japan-based SoftBank Group Corporation wooed sovereign wealth funds and other investors to form a US$ 100 billion venture behemoth. Major limited partners in the first Vision Fund include Saudi Arabia's Public Investment Fund (PIF) and Mubadala Investment Company, as well as Apple, Microsoft Corporation, and manufacturing giant Foxconn. SoftBank Vision Fund L.P. is 48.31% controlled by the PIF, through its unit Vision Technology Investment Company.
With a healthy global stock market at the time, the conglomerate had deployed mounds of capital to unicorns. The large checks cut by SoftBank boosted the valuation of these startups, which sought to exit in public markets. The Vision Fund's success was predicated on a vibrant global stock market, technology and artificial intelligence usages to maximize efficiencies, and new business models to up-end stodgy industries like cabs, restaurants, U.S. construction industry, real estate brokerages, and office rentals.
The tides have turned.
Led by visionary investor Masayoshi Son, SoftBank expects its Vision Fund to record an investment loss of approximately 1.8 trillion JPY (US$ 16.7 billion) for the fiscal year that ended in March 31, 2020. Co-working giant WeWork (The We Company) was a major negative anchor in the Vision Fund. The failed initial public offering of WeWork smashed the portfolio company's valuation, sending shock to other parts of the Vision Fund's portfolio. WeWork took a deep cut from its massive US$ 47 billion valuation, laying off thousands of employees. A negative portfolio performance was exacerbated by Uber Technologies underwhelming IPO.
In addition, the current economic environment caused by the Wuhan coronavirus pandemic has negatively impacted stock markets, businesses, and consumer behavior. The viral outbreak made the weaker startups even weaker, magnifying their vulnerabilities. India-based Oyo Hotels & Homes, real estate company Compass, and construction tech company Katerra are negatively impacted by the viral outbreak, laying off scores of employees. Not all companies are suffering during the coronavirus pandemic, SoftBank's investment in food delivery company DoorDash has found greater demand in its services. The Vision Fund also has some exposure to listed ZhongAn Online P&C Insurance.
Outside of the Vision Fund, SoftBank had large losses in WeWork and OneWeb, the now-bankrupt satellite startup in London.
In March 2020, Masayoshi Son disclosed that the company plans to have a fire sale of $41 billion worth of assets to buy back SoftBank shares and lower the company's sizable debt load.
Furthermore, Vision Fund II is being frozen as it had a hard time raising capital ever since WeWork's failed IPO.
More on WeWork
As SoftBank exited out of its deal to buy US$ 3 billion shares in WeWork, the real estate company is standing on a precipice and could go bankrupt, leaving office space landlords in the dust. The co-working firm, along with rivals like Knotel, are exposed to major global macroeconomic risks. Business Insider reported Knotel stopped paying vendors for months. WeWork is on the hook for billions in lease liabilities globally (US$ 47.2 billion according to the S-1 filing in 2019). WeWork is the largest office tenant in Manhattan. WeWork already ceased paying rent in April in select U.S. locations. WeWork is actively working with their landlords on asset-specific solutions to negotiate rental payments.