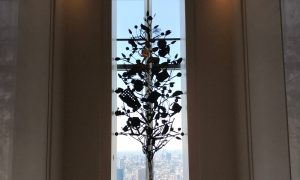 GIC and PGIM Issue Joint White Paper on Balancing Performance and Liquidity
Posted on 04/14/2020
---
PGIM Institutional Advisory & Solutions (IAS) group, which is part of Prudential Financial Inc., advises institutional clients on a variety of asset allocation and portfolio construction topics. The PGIM unit partnered with the Economics & Investment Strategy department (EIS) of Singapore's GIC Private Limited to release a white paper on private asset cash flows and asset allocation.
White Paper: FUNDAMENTALS Building a Better Portfolio: Balancing Performance & Liquidity, 14 APRIL 2020 and is available at: https://www.gic.com.sg/thinkspace/building-a-better-portfolio-balancing-performance-and-liquidity/
The research paper presents an asset allocation framework that models the interaction of top-down asset allocation decisions with bottom-up private asset investing and commitment strategy choice.