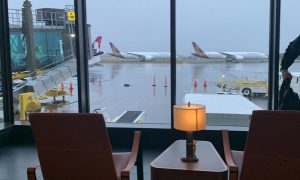 Possible Aid from Federal Government for Airlines
Posted on 04/14/2020
---
U.S. airlines and the U.S. Treasury Department held discussions and have reached an agreement in principle on billions of federal government aid. U.S. air travel has plummeted due to state-led stay-at-home orders. On March 27, 2020 CARES ACT came into effect, which included a US$ 25 billion in assistance for passenger airlines.
"Alaska Airlines, Allegiant Air, American Airlines, Delta Air Lines, Frontier Airlines, Hawaiian Airlines, JetBlue Airways, United Airlines, SkyWest Airlines, and Southwest Airlines have told us that they plan to participate in the Payroll Support Program," U.S. Treasury Secretary Steven Mnuchin said in a statement on the afternoon of April 14, 2020. "Conversations continue with other airlines regarding their potential participation."
Details include the U.S. government getting warrants equal to 10% of the loan amount.
On April 12, 2020 90,510 travelers went through U.S. security checkpoints, down from nearly 2.5 million the previous year.