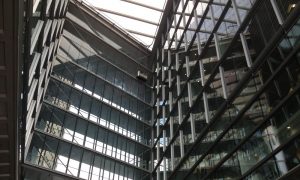 Asset Owner Platform Capital Constellation Injects Capital into Pollen Street Capital
Posted on 04/15/2020
---
Capital Constellation is a platform backed by the Alaska Permanent Fund Corporation, RPMI Railpen, the Kuwait Investment Authority, the Third Swedish National Pension Fund (AP3), and the Public Institution for Social Security of Kuwait (PIFSS). Capital Constellation founded a new manager to invest into. Capital Constellation purchased a minority ownership stake in Pollen Street Capital, a European investment platform focused on the financial and business services sectors. Operating out of New York and London, Pollen Street was established in 2013 by Lindsey McMurray and manages £2.8 billion gross assets under management on behalf of investors including pension funds, asset managers, banks, and family offices from around the world. Pollen Street's private equity strategy is focused on investing in lower middle market firms which have the capacity to become leaders in their field across Europe. Before Lindsey McMurray founded Pollen Street she led the £1.1 billion Special Opportunities Fund within the Royal Bank of Scotland (RBS).
Some of Pollen Street's portfolio companies include Kingswood, BidX1, Vision Blue, Foreign Currency Direct, Capitalflow, and Shawbrook Bank.
Capital Constellation will provide significant investment capital to support the continued growth of Pollen Street's private equity and credit businesses.
Capital Constellation is managed by Wafra. Wafra is owned by PIFSS. Wafra and its affiliates invest across a wide range of alternative assets, from private equity and venture capital to real assets and infrastructure.