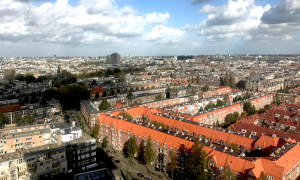 Morningstar to Fully Acquire Sustainalytics
Posted on 04/21/2020
---
Amsterdam, Netherlands-based Sustainalytics is an ESG and corporate governance research, ratings, and analytics firm. Morningstar, Inc. reached an agreement to acquire Sustainalytics, Morningstar currently owns an approximate 40% ownership stake in Sustainalytics, first acquired in July 2017, and will purchase the remaining approximate 60% of Sustainalytics shares upon closing of the transaction.
According to the press release, "The transaction consideration includes a cash payment at closing of approximately EUR 55 million (subject to certain potential adjustments) and additional cash payments in 2021 and 2022 based on a multiple of Sustainalytics' 2020 and 2021 fiscal year revenues. Based on the upfront consideration, Morningstar estimates the enterprise value of Sustainalytics to be EUR 170 million. The closing of the transaction is subject to customary closing conditions and is expected to occur early in the third quarter of 2020."
Disclosed on July 25, 2017, Triodos sold its 47% equity shareholding in Sustainalytics.
Sustainalytics was formed in 2009 from the merger of Dutch Sustainability Research (DSR, largely owned by Triodos Research) and Jantzi Research.