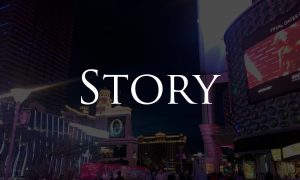 U.S. DOJ Fines Chipotle Mexican Grill Over Terrible Food Safety Practices
Posted on 04/21/2020
---
The U.S. Department of Justice (DOJ), through its Civil division, fined California-based Chipotle Mexican Grill Inc. US$ 25 million to resolve criminal charges related to the company's involvement in foodborne illness outbreaks that sickened more than 1,100 people between 2015 and 2018. Chipotle had flouted food safety laws, which led to incidents related to outbreaks of norovirus, a highly infective pathogen that easily can be transmitted by food workers handling ready-to-eat foods and their ingredients. Norovirus can cause severe illness, including diarrhea, vomiting, nausea, and stomach pain. Store employees were found to not follow company food safety protocols at company-owned restaurants, including a Chipotle policy requiring the exclusion of employees who were sick or recently had been sick. Two major outbreaks for example were in August 2015, where 234 consumers and employees of a Chipotle restaurant in Simi Valley, California reported becoming ill and in July 2018, where approximately 647 people who dined at a Chipotle restaurant in Powell, Ohio reported illness related to Clostridium perfringens.
According to the DOJ, "A criminal information filed today in federal court in Los Angeles charges Chipotle with adulterating food in violation of the Federal Food, Drug, and Cosmetic Act. The Newport Beach, California-based company agreed to a three-year deferred prosecution agreement (DPA) that will allow it to avoid conviction if it complies with an improved food safety program. Chipotle also agreed to pay the $25 million criminal fine, the largest ever in a food safety case, as part of the DPA."
"The FDA will hold food companies accountable when they endanger the public's health by purveying adulterated food that causes outbreaks of illness," said Food and Drug Administration Commissioner Stephen M. Hahn, M.D. in a press release "We will continue to investigate and bring to justice any company whose food products present a health hazard to consumers."
This investigation was conducted by the U.S. Food and Drug Administration-Office of Criminal Investigations.
Online Orders Grow During the Great Lockdown
Despite that bad news, Americans hunger for fast-casual Mexican food never ceases. Chipotle Mexican Grill witnessed digital food sales skyrocket by 80.8% to US$ 371.8 million, accounting for more than a quarter of its sales in the first quarter of 2020.