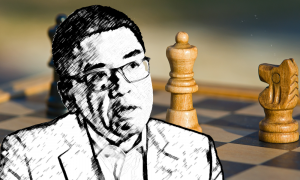 GIC and Equinix Partner Again, This Time in Japan
Posted on 04/21/2020
---
Listed data center company Equinix, Inc. announced the signing of a greater than US$ 1 billion initial joint venture in the form of a limited liability partnership with Singapore's GIC Private Limited. The joint venture will develop and operate "xScale"-branded data centers in Japan. The three initial facilities in the joint venture – one in Osaka and two in Tokyo — will serve the unique core workload deployment needs of a targeted group of hyperscale companies, including the world's largest cloud service providers. The initial three facilities included in the joint venture will provide approximately 138 megawatts of power capacity to the Osaka and Tokyo markets when fully built-out.
Contributions
Upon closing of this joint venture, GIC is expected to have contributed cash to fund its 80% equity interest in the joint venture. Equinix is expected to have transferred its Tokyo TY12 and Osaka OS2 development assets, along with development rights and the land for an additional data center in Tokyo, to the joint venture in return for a 20% equity interest in the joint venture and net cash proceeds in excess of US $100 million.
Advisors
Citi served as exclusive financial advisor to Equinix in connection with this transaction.
In 2019, Equinix and GIC announced the formation of a joint venture to develop and operate xScale data centers in Europe.
Credit Facility
On April 15, 2020, Equinix, Inc. entered into a Credit Agreement that provides for senior unsecured 364-day term loan facilities in an aggregate principal amount of US$ 750,000,000, comprised of a US$ 500,000,000 term loan facility available to be borrowed on the Closing Date (and a portion of which is available to be borrowed in Euro) and a US$ 250,000,000 term loan facility available to be borrowed in up to three separate borrowings. The syndicate of financial institutions include MUFG Bank, Ltd. (MUFG), as administrative agent, and MUFG Union Bank, N.A., Sumitomo Mitsui Banking Corporation, TD Securities (USA) LLC and Mizuho Bank, Ltd., as joint lead arrangers. Borrowings under the facilities must be repaid in full on or prior to April 14, 2021.