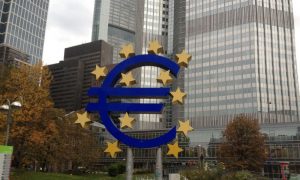 ECB Largarde Says no to Helicopter Money
Posted on 04/22/2020
---
European Central Bank President Christine Lagarde, the successor of Mario Draghi, disclosed that having the ECB lending to governments directly would be illegal and handing out cash to citizens difficult. The ECB acted as the key source of monetary stimulus for the eurozone during the pandemic.
The ECB plans to buy 1.1 trillion euros worth of mainly sovereign bonds for 2020 to keep credit inexpensive for governments, companies, and people being impacted by the Wuhan coronavirus pandemic. By the end of 2020, the ECB is on track to own 3.7 trillion euros worth of bonds, about a third of euro-zone gross domestic product. This amount of 3.7 trillion includes the 2020 amount being added.
"The Treaties have been understood to mean that primary market purchase of government debt, i.e. the direct financing of governments, would undermine the capability of this objective to encourage such disciplined budgetary policy," Christine Lagarde said in a letter to a member of the EU Parliament published on April 22, 2020.
The EU does not have a fiscal union, each member state issues their own debt. The Northern European nations are not keen on issuing jointly-made debt known as eurobonds, also called coronabonds.