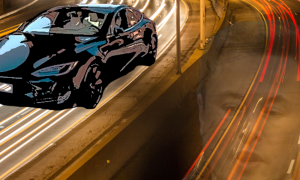 Bad News for New Electric Vehicles as China Cuts Subsidies by 10% in 2020
Posted on 04/23/2020
---
The promising electric vehicle industry in China remains under a higher level of stress due to the Wuhan coronavirus (COVID-19) pandemic and the low price of oil. Rewarding Chinese government subsidies are driving away, as private capital also dries up for some electric vehicle (EV) companies.
Effective April 23, 2020, the Ministry of Finance of the People's Republic of China plans to chop its subsidies on new energy vehicles by 10% for 2020. In parallel, the Chinese government will augment government purchases of new energy vehicles. No amount was given on the planned government purchases. China made it clear it will not cut subsidies on qualified new energy commercial vehicles earmarked for public purposes in 2020.
The Chinese government defines new energy vehicles to include plug-in hybrid, hydrogen fuel-cell, and battery-powered electric vehicles. The finance ministry said that only passenger cars that are cheaper than 300,000 yuan (US$ 42,540) will be offered such subsidies. The finance ministry disclosed that China in principle would slash the subsidies by 20% in 2021 and 30% in 2022. In this revised plan, the Chinese government would extend subsidies for new energy vehicles purchases to 2022, rather than ending them in 2020, and extend purchase tax exemption for two years.
Tesla Inc.
In January 2020, Tesla Inc. lowered the price of its China-built Model 3 sedans by 9%. The price was lowered to 323,800 yuan from 355,800 yuan. Earlier from the 9% price drop, Tesla CEO Elon Musk was at the opening of Tesla's Gigafactory located on the edges of Shanghai. Tesla is competing against legacy car manufacturers in the U.S., as well as potential rivals such as Lucid Motors and Rivian. Ford Motor Company estimated a loss of roughly US$ 2 billion in the first quarter of 2020 and had to raise US$ 8 billion to boost cash reserves.
NIO Inc.
Chinese automobile manufacturer NIO Inc. scrambled and launched its sports-utility vehicle (SUV) ES8 to the Chinese market. The ES8 has a 100-kilowatt-hour lithium-ion battery pack. In 2019, cash-strapped NIO voluntary recalled 5,000 examples of the ES8 over fire concerns and terminated 141 workers at its North American headquarters. NIO is partially backed by Tencent Holdings Limited.
BYD
BYD Auto Co., Ltd. is the automotive unit of the Chinese multinational giant BYD Company Limited. BYD stands for "Build Your Dreams." Shenzhen-based BYD Group is a manufacturer of automobiles, battery-powered bicycles, buses, forklifts, solar panels, rechargeable batteries, trucks, and other vehicles. In 2008, Warren Buffett's Berkshire Hathaway scooped up a 25% position in BYD. BYD reported a 42% drop in 2019 profit, as cuts in Chinese government subsidies and emissions rule shifts hit the electric vehicle sector. BYD is China's biggest maker of new energy vehicles (of all types).
There is controversy with BYD in the U.S., as California Governor Gavin Newsom quickly approved the spending of US$ 1 billion of taxpayers' funds on masks to be made by BYD. Newsom was trying to get supplies to frontline healthcare workers. BYD has no history of making personal protective equipment and has ties to the Chinese Communist Party. Even within Newsom's own party, Representative John Garamendi (D-CA) assisted in drafting legislation in 2019 which prohibits federal funds from being used to acquire BYD electric buses effective immediately in Washington, D.C.
BAIC BluePark New Energy Technology
Beijing-based BAIC BluePark New Energy Technology Co., Ltd.is China's biggest maker of all-electric automobiles
Demand
According to data from Beijing-based China Association of Automobile Manufacturers, sales of new energy vehicles in mainland China shrunk for a ninth month in a row as of March 2020 and are down 50% from March 2019. Interestingly, the Chinese government is increasing efforts to permit the swapping electric-vehicle batteries on-the-go, thus saving people time in trying to plug in and do a recharge.