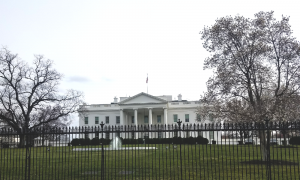 U.S. President Trump Signs $484 Billion Interim Coronavirus Relief Package
Posted on 04/24/2020
---
With the U.S. House of Representatives passing another relief package (388 yes -to- 5 no), some US$ 484 billion, to rescue small businesses, help hospitals, and to expand testing, U.S. President Trump signed the fourth bipartisan coronavirus bill. This adds another needed US$ 310 billion to the small-business Paycheck Protection Program (PPP), as well as provide billions in aid to hospitals and for testing. Of that amount, US$ 75 billion went for hospitals and US$ 25 billion to expand coronavirus testing. US$ 60 billion of that total went for the Economic Injury Disaster Loan program, which reaches communities and small businesses in underserved areas.
U.S. Government Says No PPP Money for Hedge Funds and Private Equity Firms
The U.S. Small Business Administration (SBA) said that hedge funds and private equity firms are ineligible for the small business relief program. This comes after news reports that hedge funds had applied for government money in the PPP in the first round.
"Hedge funds and private equity firms are primarily engaged in investment or speculation, and such businesses are therefore ineligible to receive a PPP loan," the SBA said in an update posted online.
"The Administrator, in consultation with the Secretary, does not believe that Congress intended for these types of businesses, which are generally ineligible for section 7(a) loans under existing SBA regulations, to obtain PPP financing."