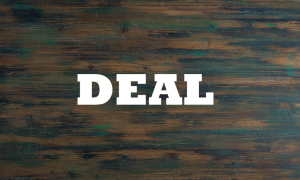 Digital Insurance Company Lures Peter Thiel's VC
Posted on 04/25/2020
---
Bestow Agency LLC is a Dallas-based digital life insurance platform. The company raised US$ 50 million in Series B funding that was led by Valar Ventures. With a name linked to J.R.R. Tolkien's works, Valar Ventures is a U.S.-based venture capital fund founded by Andrew McCormack, James Fitzgerald, and Peter Thiel. The Series B round was completed in February 2020.
Other investors in the Series B round include Sammons Financial Group Inc, and return backers New Enterprise Associates (NEA), Morpheus Ventures, and Core Innovation Capital.
Bestow was formed in 2016 by Melbourne O'Banion and Jonathan Abelmann and the company has raised US$ 67.5 million to date. Bestow sells its policies directly to consumers through paid search and affiliates. Jonathan Abelmann is the co-founder of Invitation Homes.
Dallas-based Sammons Enterprises, Inc. is a diverse holding company composed of financial services, industrial equipment, real estate investment, and infrastructure businesses.