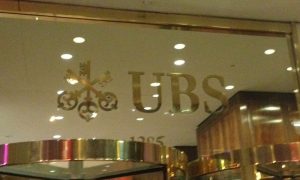 Former Long-Time UBS Chairman Marcel Ospel Dies at Age of 70
Posted on 04/28/2020
---
Swiss banker Marcel Louis Ospel, a former Chairman of UBS Group AG, died on April 26, 2020 at the age of 70 after a prolonged battle with cancer. Ospel stepped down in April 2008 as UBS chairman after the Swiss banking giant was forced to take a bailout during the global financial crisis.
Ospel was born on February 8, 1950 in Basel. Ospel started at Union Bank of Switzerland in 1977 in the bank's marketing and planning division. Ospel was the chief architect of the merger between Union Bank of Switzerland and Swiss Bank Corporation, which created UBS in 1998. Ospel became UBS chairman in 2001, after serving as its CEO and handing the job over to Peter Wuffli. Ospel held a tight rein over UBS as chairman.
Post-UBS, Ospel was an investor in Evolute, a financial technology company.