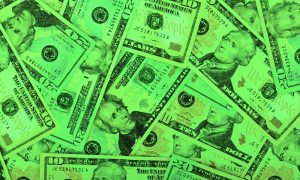 Online Platform Prosper Marketplace Gets $8.47 Million from SBA Paycheck Protection Program
Posted on 04/30/2020
---
Listed companies have been receiving flack for getting money through the SBA PPP. Days ago, U.S. Treasury Secretary Steven Mnuchin revealed on television interviews that the U.S. government plans to audit any company that is taking out more than US$ 2 million from the targeted SBA program. Mnuchin told CNBC, "This was a program designed for small businesses." He added, "It was not a program that was designed for public companies that had liquidity." Ruth's Hospitality Group, the Los Angeles Lakers, and AutoNation, all took the money initially, eventually returning the capital.
On April 24, 2020, online platform Prosper Marketplace, Inc. received US$ 8,447,100 in loan funding from the Small Business Administration (SBA) Paycheck Protection Program (PPP), established pursuant to the recently enacted Coronavirus Aid, Relief and Economic Security Act. The unsecured PPP loan is evidenced by a promissory note issued by Prosper Marketplace in favor of Broadway National Bank, the lender. Prosper Marketplace plans to use the PPP Loan proceeds to cover payroll costs, rent and utilities in accordance with the relevant terms and conditions of the CARES Act.
Prosper Marketplace is not a listed company and is a peer-to-peer lending marketplace.
David Kimball is the CEO of Prosper and, according to Salary.com, he made US$ 1,593,000 in total compensation in 2018. According to Comparably, the average salary for Prosper is US$ 132,000 per year. From a December 31, 2019 filing, the median of total compensation of all employees, excluding the company's CEO was US$ 128,827. The annual total compensation of Prosper's CEO in the same filing was US$ 964,000.
At September 30, 2019, Prosper Marketplace had US$ 1,077,825,000 in assets and US$ 1,060,886,000 in liabilities.
In April, San Francisco-based LendingClub Corporation, a competitor to Prosper Marketplace, decided to lay off 460 people, or about 30% of its employee base.