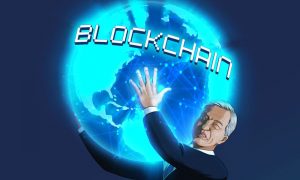 Progress for Blockchain Industry as VC Firm Andreessen Horowitz Raises Second Crypto Fund
Posted on 05/01/2020
---
Venture capital firm Andreessen Horowitz (also referred as a16z) seems to attract patient capital into the cryptocurrency sector. Andreessen Horowitz raised US$ 515 million for its second crypto-focused fund. Andreessen Horowitz's first crypto-geared fund raised US$ 300 million in 2018. Menlo Park-based AH Capital Management, L.L.C. is the manager of the crypto funds.
Andreessen Horowitz's first crypto fund backed Dfinity, a blockchain-based cloud computing project. Dfinity raised US$ 61 million from Andreesen Horowitz and Polychain Capital in a February 2018 funding round. Dfinity It is registered as a non-profit foundation in Zurich, Switzerland. The first fund also backed a number of startups including Coinbase, Maker DAO, and Libra.
Cryptocurrency investment firm Polychain Capital was founded in San Francisco by Olaf Carlson-Wee, the first employee and former head of risk at Coinbase.