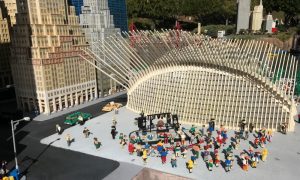 Elliott Management Backs Eko Lawsuit Against New Streaming Platform Quibi
Posted on 05/04/2020
---
Paul Singer's Elliott Management Corporation is financing a patent infringement lawsuit against Quibi, a video streaming business led by Hollywood mogul Jeffrey Katzenberg and former eBay CEO Meg Whitman. Elliott Management is a hedge fund that has made plays into the world of litigation financing.
In March 2020, interactive video company Eko filed a lawsuit against Quibi. Eko claims Quibi for stealing the technology on a feature called "Turnstyle," which adjusts videos for watchers in real time by changing to vertical and horizontal viewpoints. Quibi claims the lawsuit has no merit and countersued Eko.
As part of the lawsuit financing, Elliott Management would end up with an equity stake in Eko. U.S. District Judge John A. Kronstadt will conduct the hearing for the case.
Elliott Management is no stranger to the media business, wrangling the boards of AT&T and Twitter.
Jeffrey Katzenberg raised some US$ 1.75 billion for Quibi (which was name for quick bites of content). Quibi spent heavily on social media and TV advertising to launch its service which garnered 1.7 million downloads its first week. Keep in mind that Disney Plus, the streaming service of The Walt Disney Company, had 10 million users on its launch day.