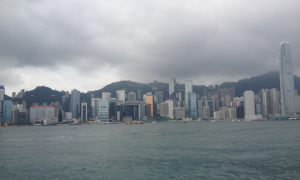 Hong Kong Exchange Fund Feels the Negative Vol in the First Quarter of 2020
Posted on 05/06/2020
---
Hong Kong's Exchange Fund felt the wasp sting of the Wuhan coronavirus, as the fund was splashed with record losses of HK$ 86.1 billion (US$ 11.1 billion) for the first quarter of 2020. As stocks globally tumbled in February and March of 2020, the Exchange Fund felt the impact. The Exchange Fund is managed by the Hong Kong Monetary Authority (HKMA). HKMA acknowledges that markets are being impacted by a possible future shortage of dollars combined with prospects of corporate bond defaults. The losses for the fund were mainly from overseas stocks, while gains in bond investments helped cushion the blow.
In a whipsaw manner, in the final quarter of 2019, the Exchange Fund generated returns of HK$ 60.3 billion. In addition, the fund posted its second highest annual investment income at a record amount of HK$ 262.2 billion in 2019.
Overall, the fund return 6.6% in 2019.
The Exchange Fund had decreased exposure to other currencies besides the Hong Kong dollar and U.S. dollar.
Keywords: Hong Kong Monetary Authority Investment Portfolio.