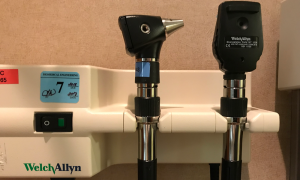 Egypt Wealth Fund and Concord International Form Venture for Regional Healthcare Investing
Posted on 05/06/2020
---
New York-based Concord International Investments Group landed a major mandate and signed a Memorandum of Understanding (MoU) with the Egypt Wealth Fund. The MoU entails creating a US$ 300 million investment fund for direct investing in the healthcare sector in the Middle East and Africa. The fund will primarily invest in Egypt.
"Investing in healthcare is a priority for the Egyptian government at this critical time when the world is facing the COVID-19 pandemic crisis," said Hala al-Saeed, Egypt's Minister of Planning and Economic Development and Egypt Fund chairperson in press release.
Concord International Investments, L.P. is a fund manager of Egyptian securities that was founded in 1988. Concord International Investments manages Egyptian, Turkish, and U.S. equity and fixed income securities directly and through its affiliates' investment portfolios, private equity funds and mutual funds through its offices in New York and Cairo. Mohamed Saleh Younes is the Chairman of Concord International and the former Chairman and CEO of Kidder, Peabody International, Ltd.
Keywords: Egypt Fund, Sovereign Fund of Egypt.