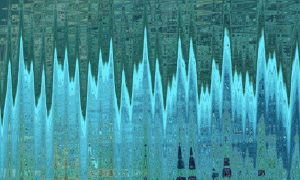 Neiman Marcus Files for Chapter 11 Bankruptcy
Posted on 05/07/2020
---
Luxury department store company Neiman Marcus filed for Chapter 11 bankruptcy. This is the biggest American retailer to fall down since the Wuhan coronavirus pandemic started. In the middle of March 2020, Neiman Marcus temporarily closed its 43 stores due to the viral lockdown. Before the viral outbreak, the U.S. retailer remained saddled with debt. The bankruptcy filing is a major financial hit to Ares Management and the Canada Pension Plan Investment Board (CPPIB), which acquired Neiman Marcus in 2013 for US$ 6 billion from other private equity investors.
"Like most businesses today, we are facing unprecedented disruption caused by the COVID-19 pandemic, which has placed inexorable pressure on our business," CEO Geoffroy van Raemdonck said in a statement.
"The binding agreement from our creditors gives us additional liquidity to operate the business during the pandemic and the financial flexibility to accelerate our transformation. We will emerge a far stronger company."
Neiman Marcus joins J. Crew, which filed for bankruptcy protection in the previous week.
Neiman Prepped2>
In response to the viral outbreak, Neiman Marcus dived into liquidity conservation mode. The retailer first froze discretionary spending, business travel, and NMG corporate purchase cards, stopped taking spring receipts, and froze non-emergency capital expenditures. Next, the retailer made the incredibly difficult decision to institute the Furlough Program. In addition, the Neiman Marcus began to discuss contingencies with their landlords regarding the temporary store closures. After taking extreme steps to conserve liquidity, Neiman Marcus were forced to stretch accounts payable timelines.