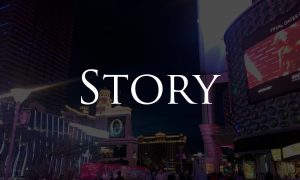 U.S. DOJ Reaches Settlement to Recover $49 Million in 1MDB Scandal
Posted on 05/07/2020
---
United States Reaches Settlement to Recover More Than $49 Million Involving Malaysian Sovereign Wealth Fund
In another milestone in the asset forfeiture cases linked to the Malaysian scandal, Tthe U.S. Department of Justice (DOJ) has reached a settlement of its civil forfeiture cases against assets acquired by Khadem al-Qubaisi using funds allegedly misappropriated from 1Malaysia Development Berhad (1MDB), Malaysia's investment development fund, and laundered through financial institutions in several jurisdictions, including the United States, Switzerland, Singapore and Luxembourg. Khadem al-Qubaisi and others laundered billions of dollars embezzled from 1MDB
According to the press release, "These assets are estimated to be worth more than $49 million. With the conclusion of this settlement, together with the prior disposition of other related forfeiture cases, the United States will have recovered or assisted in the recovery of nearly $1.1 billion in assets associated with the 1MDB international money laundering and bribery scheme. This represents the largest recovery to date under the department's Kleptocracy Asset Recovery Initiative and the largest civil forfeiture ever concluded by the Justice Department."
The press release adds, "According to the civil forfeiture complaints, from 2009 through 2015, more than $4.5 billion in funds belonging to 1MDB were allegedly misappropriated by high-level officials of 1MDB and their associates, including al-Qubaisi, through a criminal conspiracy involving international money laundering and bribery. 1MDB was created by the government of Malaysia to promote economic development in Malaysia through global partnerships and foreign direct investment, and its funds were intended to be used for improving the well-being of the Malaysian people.
Under the terms of the settlement, the Atlantic Property Trust, which oversees the assets at issue in these forfeiture actions, agreed to forfeit all assets subject to pending forfeiture complaints in which they have a potential interest. The trustee, who is the wife of al-Qubaisi, is also required to cooperate and assist the Justice Department in the orderly transfer, management and disposition of the relevant assets. The assets subject to the settlement agreement include the sale proceeds of high-end real estate acquired in Beverly Hills as well as a luxury penthouse in New York City that al-Qubaisi allegedly acquired with funds traceable to misappropriated 1MDB monies.
The assets being forfeited subject to this settlement are in addition to the more than $1 billion in assets the United States previously forfeited in connection with the Department of Justice's 1MDB investigation. Following the conclusion of today's settlement, several civil forfeiture complaints arising out of the 1MDB criminal conspiracy remain pending against assets associated with other alleged co-conspirators.
The FBI's International Corruption Squads in New York City and Los Angeles and the IRS-CI are investigating the case. Deputy Chief Woo S. Lee and Trial Attorneys Barbara Levy, Joshua L. Sohn and Jonathan Baum of the Criminal Division's Money Laundering and Asset Recovery Section (MLARS) and Assistant U.S. Attorneys John Kucera, Michael R. Sew Hoy and Steven R. Welk of the Central District of California are prosecuting the case. The Criminal Division's Office of International Affairs is providing substantial assistance."