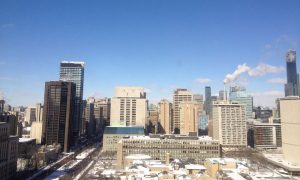 Alphabet Drops Plans to Build Smart City in Toronto
Posted on 05/07/2020
---
Alphabet, which runs Google, is dropping a number of projects that haven't panned out. Sidewalk Infrastructure Partners is a "future-proofed" infrastructure startup that is being spun out of Alphabet's Sidewalk Labs. Sidewalk Infrastructure Partners had raised US$ 400 million in Series A funding from Alphabet and Ontario Teachers' Pension Plan. Sidewalk Labs pulled back its plans for a "smart district" in Toronto. The decision was based mostly on economic uncertainty.
In a Medium post, Sidewalk Labs CEO Dan Doctoroff said, "The Quayside project was important to us, and this decision was a difficult one. We are grateful to the countless Torontonians who contributed to the project, and for the support we received from community groups, civic leaders, and local residents. Sidewalk Labs was attracted to Toronto by the diversity, growth, and opportunity the city has to offer, and that view has been affirmed and strengthened at every step along the way. Toronto is one of the world's great centers of technological innovation, and nothing about this decision will in any way diminish that.
We owe particular thanks to everyone at Waterfront Toronto for their efforts. They have worked tirelessly alongside us to shape Quayside in the best interests of the city. We would also like to extend our sincere appreciation to the devoted public servants at all three levels of government who were involved in this project for their willingness to pursue big ideas while always looking out for the public good."
Keywords: Ontario Teachers Pension Plan.