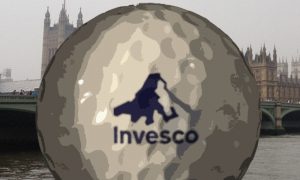 Invesco Forgot to Rebalance Index Fund, Pays Investors $105 Million
Posted on 05/08/2020
---
Investment management giant Invesco Ltd., in a blow to fund management credibility, is paying US$ 105 million to fund shareholders in its US$ 5.6 billion S&P 500 Equally-Weighted S&P 500 fund (VADDX) and its variable insurance version. The reason for the payment is for the misunderstanding an adjustment S&P made to delay the rebalance of the index the fund tracks during the volatile market period in March 2020.
According to the recent 8-K, "The Company recently discovered and has corrected an error with respect to two funds: the Invesco Equally-Weighted S&P 500 Fund and Invesco V.I. Equally-Weighted S&P 500 Fund (the "Funds"). The Funds are passive funds that are managed to track the S&P 500 Equal Weight Index (the "Index"). In March 2020, due to volatility in the equity markets, S&P Dow Jones Indices communicated the decision to delay, and ultimately to separate, the rebalancing dates for its indices and noted some indices would be rebalanced in April and others in June. The Company noted this delay but not the separation of rebalance dates and omitted rebalancing the Funds on April 24, 2020 when S&P rebalanced the Index. The Company discovered this omission and rebalanced the Funds on April 29, 2020. The Company will make a contribution to the Funds of approximately $105 million to compensate them for the performance difference that arose from market movements between April 24 and April 29."
On another note, on May 8, 2020, the Invesco QQQ Trust (QQQ) reached US$ 100 billion in assets. Launched in 1999, QQQ tracks companies in the Nasdaq-100 index.