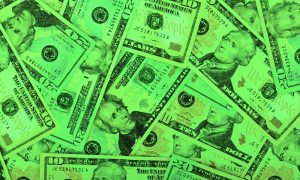 House Democrats Propose $3 Trillion Spending Plan with Extra Goodies
Posted on 05/12/2020
---
As the United States grapples with the coronavirus (COVID-19) pandemic, House Democrats revealed an approximate US$ 3 trillion spending plan under the guise of a pandemic relief bill. This bill would add debt of around US$ 10,000 per U.S. citizen, on top of the previously-passed coronavirus emergency bills and payroll protection plan (PPP). The bill would include subsidies for rent and mortgage payments, payments for student loans, and a US$ 25 billion bailout for the U.S. Postal Service. The bill also includes US$ 915 billion for state, local, territorial and tribal governments, at the expense of the U.S. federal government. The bill would significantly expand the employee retention tax credit created by the CARES Act. The max amount would increase from US$ 10,000 to US$ 45,000 per employee; all but the largest businesses would be eligible. The bill would indeed make forgiveness of PPP loans non-taxable.
"We must think big for the people now, because if we don't it will cost more in lives and livelihood later," House Speaker Nancy Pelosi said during an address in the Capitol after unveiling the legislation on May 12, 2020.
The bill would have to pass the U.S. Senate and go through the regular legislative process. U.S. Senate Majority Leader Mitch McConnell of Kentucky and the White House have called for a pause on considering additional relief legislation as the US$ 2.2 trillion CARES Act already passed.