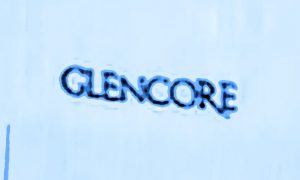 Glencore and Sasol Gets Banished from Norway SWF Investment Universe
Posted on 05/13/2020
---
Norges Bank Investment Management (NBIM) oversees Norway Government Pension Fund Global. Norges Bank's Executive Board, on recommendation of the Ethics Council, blacklisted five companies engaged in coal activities. According to the press release, "Norges Bank's Executive Board has decided to exclude the companies Sasol Ltd, RWE AG, Glencore PLC, AGL Energy Ltd and Anglo American PLC after an assessment against the product-based coal criteria, ref. section 2 (2), subsections c and d, of the Guidelines for Observation and Exclusion of Companies from the Government Pension Fund Global."
It is the first time these thresholds in the coal criterion are being applied.
Placed on Observation
In addition, these companies were placed on observation: BHP Group Ltd/BHP Group Plc, Vistra Energy Corp, Enel SpA, and Uniper SE. This is after an assessment against the product-based coal criterion, ref. section 2 (2), subsection c and d, of the guidelines.