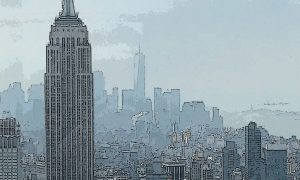 Hedge Fund Maestro David Tepper's Comments Rattles U.S. Stock Markets
Posted on 05/13/2020
---
Appaloosa Management LP founder David A. Tepper made negative comments about the stock markets, which helped fuel equities into a tailspin on May 13th. Billionaire hedge fund investor David Tepper was on CNBC, before the May 13, 2020 stock sell-off saying, big technology stocks like Amazon, Facebook, and Alphabet may be "fully valued". He added, this is "maybe the second-most overvalued stock market I've ever seen." Tepper added that the equity market in 1999 was more overvalued. David Tepper's hedge fund both is long and short equities and his calls often move markets.
U.S. President Trump tweeted on May 13, 2020, "When the so-called "rich guys" speak negatively about the market, you must always remember that some are betting big against it, and make a lot of money if it goes down. Then they go positive, get big publicity, and make it going up. They get you both ways. Barely legal?"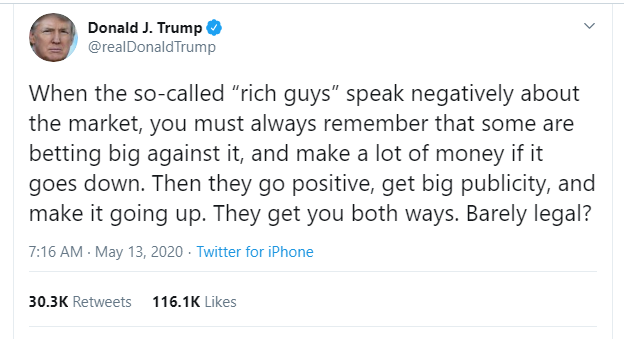 The Bill Ackman Trade
Often times television networks like CNBC, Bloomberg, and Fox Business have hedge fund bosses on television, getting their impressions on markets and sometime their book (portfolio). The Pershing Square hedge fund billionaire Bill Ackman turned a US$ 27 million bet made in February into a massive US$ 2.6 billion gain as the viral outbreak pummeled stock markets, pushing countries globally into recessions. Ackman had used credit protection on investment-grade and high-yield bond indexes to generate the massive return. Ackman cashed out on March 23, 2020.
At the same time, a ton of credit hedge funds got hit bad, generating terrible quarterly returns.