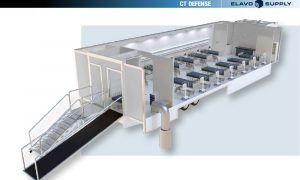 Learn More About COVID-19 PANDEMIC EMERGENCY Mobile Medical Units
Posted on 05/13/2020
---
Introducing the Elavo Mobile Medical Unit – a state of the art modular and advanced response vehicle. Able to rapidly deploy as needed, this mobile platform is ideal to handle evolving and changing medical circumstances.
Mobile Medical Units are plug and play, ready to deploy as needed to those experiencing higher medical demands due to COVID-19 or other emergency needs.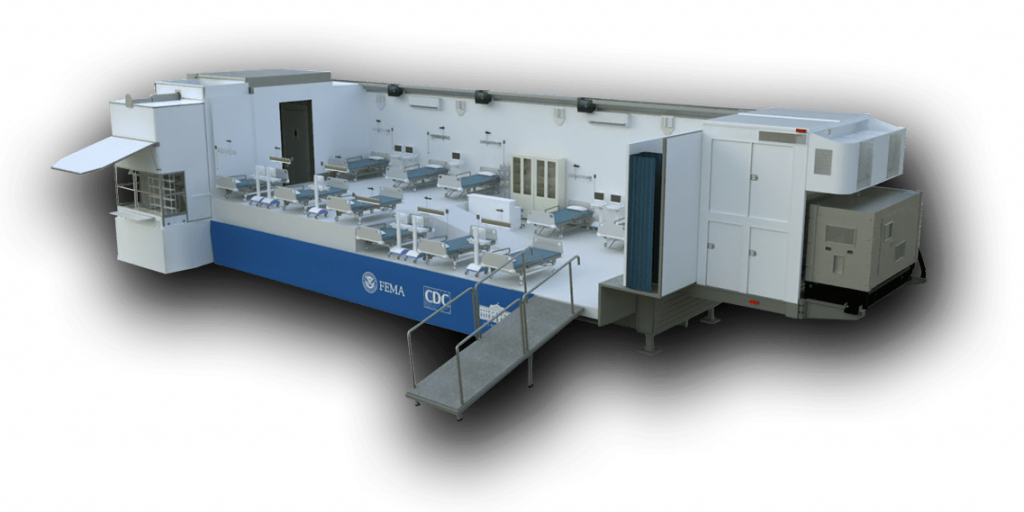 Key features of the Elavo 'COVID-19' Mobile Medical Unit
Ready to rapidly deploy, 12 bed capacity, plug and play unit
Two day emergency standalone capacity
Sanitization spray/washdown at entrance
Tier 4 diesel generator
HEPA filtered climate controlled clinic environment
Fresh/gray water tanks with 2 day capacity
Proprietary germ-free entrance/exit flow design
Built with antibacterial hospital-grade aseptic materials
Sterile negative pressure clinic conditions
Optional turnkey service
Separated nurses' station
Restroom facility and shower
Patient triage area
Can be deployed within 2-4 hours upon arrival at destination
---
An immediate and effective response to the current pandemic and future crises.