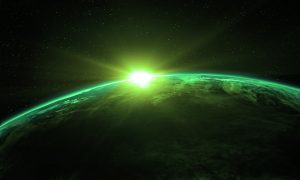 Satellite Operator Intelsat Files for Chapter 11 Bankruptcy
Posted on 05/14/2020
---
Satellite operator Intelsat filed for Chapter 11 bankruptcy protection. Intelsat revealed assets and liabilities in the range of US$ 10 billion to US$ 50 billion, according to a filing in the U.S. Bankruptcy Court for the Eastern District of Virginia. This is just before the new 5G spectrum auctions.
In addition, Intelsat had received US$ 1 billion in debtor-in-possession financing. Intelsat was originally known as International Telecommunications Satellite Organization. On July 18, 2001, Intelsat became a private company. In April 2013, the renamed Intelsat S.A. did an initial public offering on the New York Stock Exchange. In 2015, Intelsat reincorporated in Delaware and became Intelsat Corporation.
Intelsat General serves the company's U.S. commercial, government, and allied military customers. This unit is not part of the Chapter 11 bankruptcy proceedings.