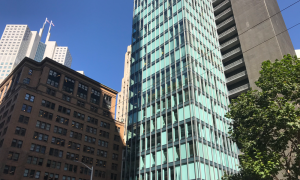 Forge and SharesPost Merge and What this Means for the Global Private Securities Marketplace
Posted on 05/15/2020
---
Forge Global, Inc. and SharesPost have announced their merger. SharesPost is a private market alternative trading system that connects retail and institutional investors with liquidity. Forge offers liquidity management, trading, custody, data, and company solutions. Pre-IPO companies and investors have secured over US$ 6 billion in private market transaction volume through the companies. Forge and SharesPost charge commissions on both sides of each transaction. Kelly Rodriques is the CEO of Forge. Rodriques has 26 years in fintech, including having run PENSCO, Totality, and Operating Capital. Forge has assisted well-known operations such as Snap (Snapchat), SpaceX, Uber, and many others with liquidity. The CEO and founder of SharesPost is Greg Brogger and he founded the company in 2009. Brogger was a co-founder of TrueCar and Internet Brands. SharesPost lists DoorDash, Airbnb, and Ant Financial as some of its notable issuers. In 2019, Equidate changed its name into Forge.
Forge competes against companies such as EquityZen, Carta, and even Nasdaq (NASDAQ Private Market).
A larger platform creates more general liquidity, as there are quite a bit of secondary private market places out there.
Deal Advisor
FT Partners out of San Francisco advised on the deal. Formed in 2001, FT Partners is the only strictly financial technology-focused investment bank. FT Partners advised Rodriques's PENSCO on its sale to Opus Bank. FT Partners also advised Forge on its US$ 70 million Series B financing. The founder, CEO, and Managing Partner of FT Partners is Steve McLaughlin. A graduate of Wharton's MBA program, he served at Goldman Sachs from 1995-2002 and co-led the Financial Technology Group to its top spot in market share. McLaughlin says the Forge and Sharespost combined entity will be "a powerhouse global private securities marketplace."
Keywords: SharesPost, Inc., Uber Technologies.