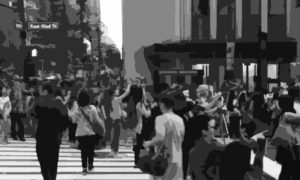 Residential Real Estate Friction Grows between Tenants and Landlords
Posted on 05/15/2020
---
Landlords in New York are asking for local government approval for a 2.5% to 5.5% raise in the cost of rent-stabilized apartments per year. A landlord spokesman blasted "another politically-motivated rent freeze." In general, these are hard times for real estate. Across the country in Seattle, a Times headline read: "Coronavirus wallops Seattle-area home market, knocking down sales and prices." A rent-eviction ban has been prolonged for 6 additional months. The holiday season will likely prevent mass evictions in December. It is now possible to avoid paying rent in Seattle for 9 months in 2020 before even facing the threat of eviction. Many legal unknowns are confusing both tenants and landlords.
Now, reports the WSJ, The National Association of Realtors is facing a lawsuit for selling practices: "The National Association of Realtors, and two of its affiliates are facing a federal antitrust lawsuit challenging a new rule that effectively bans NAR members from marketing homes privately, or 'off-market.'" The lawsuit names the National Association of Realtors, the California Association of Realtors, and the San Francisco Association of Realtors. At stake is a platform for agents that deals in properties that are not MLS-listed. Wealthy clients prefer the private deal network. The impact of the private channel on competition will be weighed by the court. Foreign buyers of U.S. real estate are said to be at a disadvantage regardless of the outcome of the case.
JPMorgan
J.P. Morgan Asset Management is the asset management arm of JPMorgan Chase. J.P. Morgan Asset Management and American Homes 4 Rent formed a joint venture in April that will seek to build approximately 2,500 single-family rentals in "multiple high-growth markets in the West and Southeast." American Homes 4 Rent got its initial backing from an investment by the Alaska Permanent Fund Corporation. American Homes 4 Rent owns 52,776 single-family rentals across 22 states.
Despite the troubled waters, the National Pension Service of Korea made inroads in New York, combining with Hines in a US$ 492.2 million deal that involves a total of US$ 2.3 billion to develop One Madison Avenue with seller SL Green. Another project, at Grand Central Terminal, has SL Green partnering with both organizations to build an office tower which is already under construction. South Korea's Pension fund will depend on the success of real estate, as it reported potential losses of US$ 20.3 billion in the national stock market this year. The pension has been investing in toll roads as well, joining a coalition to purchase a majority stake in Portugal's US$ 3.26 billion Brisa. Investments of all kinds are gaining speed in South Korea. Retail investors in Korea have changed their tune from last year and deployed nearly US$ 40 billion into the nation's stock market in 2020.