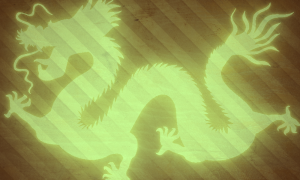 U.S. Senate Passes Bill to Require Listed Chinese Companies to Certify No Foreign Government Control
Posted on 05/20/2020
---
The U.S. Senate approved by unanimous consent legislation that would impact Chinese companies being listed on U.S. stock exchanges. The bill would require Chinese companies to certify that they have no foreign government control. Failing to pass this could force Chinese companies to delist from U.S. stock exchanges. The bill was introduced by U.S. Senator John Kennedy, a Republican from Louisiana, and Senator Chris Van Hollen, a Democrat from Maryland. The legislation is called the Holding Foreign Companies Accountable Act. In detail, the proposed statute would mandate a foreign company to certify it's not owned or manipulated by a foreign government if the Public Company Accounting Oversight Board is unable to audit specified reports because the foreign company uses a foreign accounting firm not subject to inspection by the board. If the non-profit oversight board, which is overseen by the U.S. Securities and Exchange Commission, can't look into the foreign company's accounting firm for a period of 3 years, then the issuer's securities would be banned from trading on a national exchange.
Some holdings by pensions and sovereign wealth funds include Baidu Inc., TAL Education, e-commerce giant Alibaba Group Holding, Tencent Holdings Limited, China Petroleum & Chemical Corporation (Sinopec), Weibo Corporation, and China Telecom Corporation, which have U.S. listings.
UPDATE May 21, 2020: Chinese search giant Baidu is considering delisting from Nasdaq to boost valuation.
Here are more stocks that could be impacted (not a full list)
Ctrip.Com
JD.Com Inc ADR (JD)
Kali
Yum China Holdings
Baozun Inc
GSX Techedu A
GDS Holdings
BEST
Bitauto
Huazhu
NetEase
58Com Inc Adr
JinkoSolar
Qutoutiao Inc.
Pinduoduo
SINA Corp
Autohome ADR
SOGOU
LexinFintech Holdings
Noah
BeiGene
Luokung Tech
Phoenix New Media
Byzen Digital
China Life Insurance ADR
Daqo New Energy ADR
Fang Holdings
Recon Technology
iQIYI
Qudian Inc
Luckin Coffee
Tencent Music Entertainment
Vipshop
The9 ADR
HUYA
ZTO Express Cayman
Bilibili
Uxin
DouYu
PPDAI
YY A
New Oriental Education & Technology Group Inc.
Hollysys Automation Tech
51job
21Vianet
So-Young
Ruhnn
Zai Lab
BYD Co Ltd-H
ReneSola
Pintec Tech
Xunlei Ltd Adr
Ideanomics
CBAK Energy
Yunji
Jumei International Holding
Cheetah Mobile Inc
Kandi
360 Finance
Wyndham Hotels
Changyoucom
Up Fintech
Proficient Alpha
Yirendai Ltd
Sohu.Com
Fanhua
MMTEC
Tarena Intl Adr
BYD ADR
LAIX
Agricultural Bank of China PK
China SXT Pharma
Hexindai
Powerbridge
Bright Scholar A
Meituan Dianping
Urban Tea
Tantech Holdings Ltd
Sinopec Shanghai Petrochemical ADR
Blue Hat
China Biologic
Hebron Technology
Huami
OneSmart
China Petrol & Chemical ADR
Jianpu Tech
China Jo-Jo Drugstores
CNOOC ADR
Sino Agro Food
111 Inc
Niu Tech
PetroChina ADR
500.Com
Senmiao Tech
Ping An Insurance Company of China
China Customer Relations Centers
9F
China Recycling Energy
Shineco
Aurora Mobile
Viomi Technology
Puxin
Xinyuan RE
Jupai Holdings Ltd
China Construction Bank Corp
Golden Bull
China Pharma
Dogness A
Engage Mobility, Inc
Cableclix USA
ZK International
Renren
Gridsum
Andatee China Marine
Fuwei Films Holdings
Airnet Tech
Huaneng Power
China Marine Food Group
China Shenhua Energy Co
Ossen Innovation
Future Fintech
Secoo Holding
CooTek Cayman
China XD Plastics
China Rapid Finance
NF Energy
Bank China ADR
China Advanced Construction
China Distance Education
China Finance
GreenTree Hospitality
Industrial Commercial Bank of China
China Internet Financial
Farmmi
ZTE Corp-H
CNFinance
China Telecom
JMU
China Bat
ATIF Holdings
Kingold
LightInTheBox
AAC Technologies Holdings Inc
Zijin Mining Group
China Techfaith
Aluminum China ADR
Kaixin Auto
Xiaomi
X Financial A
Sunlands Online
Hong Kong Highpower
Chinanet Online
China Merchants Bank Co
IT Tech Packaging
Leju Holdings
KBS Fashion
RYB Education
Hailiang Education Group Inc
Weichai Power Company
China Construction Bank
Gulf Resources
MOGU
Datasea
China Ceramics Co
Guangshen Railway
Spring Pharma
Genex Pharma
Puyi ADR
TDH Holdings
China Southern Airlines ADR
Origin Agritech
Sharing Economy
RISE Education Cayman
Tencent Holdings
Lenovo Group Ltd PK
China Online ADR
Jiayin
ATA
ENN Energy Holdings
Western Sierra Mining
Nam Tai Property
Yulong Eco-Materials
China Eastern Airlines
CLPS
Wah Fu Education
Planet Green
Hengan International ADR
Acorn
Taoping
SORL
TuanChe
Moxian
Wins Finance Holdings
Tuniu Corp
SINOPHARM ADR
China Sun Grp Highte
Anhui Conch Cement Co
PICC Property and Casualty
Ambow Education
Lenovo Group
Pingtan Marine
Lianluo Smart
ANTA Sports ADR
Weidai
Dongfeng Motor Group Co
China New Borun
China Natural Cmn
Cango
Jiangsu Expressway ADR
China Pacific Insurance ADR
Fosun International ADR
Yingli Green Energy
China Digital TV
Biostar Pharma
China Auto Logistics
ChinaCaches
China Gerui Advanced Materials
Viewtran
China Sunergy Co
Guanwei
SmartHeat Inc
BIQI International
QKL Stores Inc
Sinovac Biotech
THT
Tri-Tech Holding
Shengkai
Concord Medical Services
Semiconductor Manufacturing
Lentuo Int ADR
Dunxin Financial
China Zenix Auto
China GengSheng Minerals
General Steel
Planet Green
China Pharma
IT Tech Packaging
Hengan Intl Group
Agricultural Bank Of China
Emo Capital
Pacific WebWorks
Luca
China Xuefeng Environmental Eng
PetroChina H
Entest Biomedical
Dragon Capital Grp
New Oriental Energy
Diguang Intl Dev Co
China Intel Info Sys
China Solar & Cln En
China Clean Energy
Deer Consumer Prodct
China Everbright Water Ltd
China Cgame, Inc.
China Carbon Graphit
Big Tree Group Inc
American Oriental Bioengineering
Shiner International
Yinhang Internet Tech
China Telecom
Country Garden Holdings
Yosen
Coolpad Group Ltd
Zst Digital Networks
Fosun International
Dongfeng Group
Ceetop Inc
CNOOC
Anton Oilfield Services Group
China Communications Constructions
China National Building
China Railway Construction Corp
Great Wall Motor Company
Shanghai Electric Group Co
Sun Art Retail ADR
Tsingtao Brewery Co
Want Want China Holdings
ZoomLion
China Minsh
Borqs Tech
China Changjiang Mining
Wonhe High-Tech Int
Xiamen Lutong Travel
Love International Group
Bank of Communications ADR
Hunter Maritime Unit
Central China Real Estate
Bison Capital Unit
Xynomic Pharmaceuticals
Universal Medical Financial
Agile ADR
Alibaba ADR
BBMG ADR
China BlueChemical ADR
China Coal Energy ADR
China Dongxiang ADR
China Galaxy Securities ADR
China Citic Bank ADR
COSCO SHIPPING ADR
CITIC Securities ADR
China Longyuan Power ADR
Chongqing Bank ADR
China Railway ADR
China Shanshui Cement ADR
China Shineway Pharma ADR
Country Garden ADR
Datang Power ADR
Delong ADR
China Evergrande ADR
First Tractor ADR
FIH Mobile ADR
Golden Eagle Retail ADR
GOME Retail ADR
Guangzhou Properties ADR
Haitong Securities ADR
Hidili Industry ADR
Jiangxi Copper ADR
Jutal Offshore Oil ADR
Kingdee Software ADR
Lonking ADR
Li Ning ADR
Metallurgical China ADR
PARKSON Retail ADR
Postal Savings Bank ADR
SPT Energy ADR
Shenguan ADR
Sinotruk Hong Kong ADR
Shandong Weigao Medical ADR
Shenzhen Expressway ADR
Sino-Ocean ADR
Shui On Land ADR
Springland ADR
Uni-President China ADR
Xtep ADR
Zhuzhou CRRC Times ADR
Zijin Mining ADR
Zhongsheng ADR
SSLJ.com
Adamant DRI
Apollo Solar
China Internet Cafe
China Skyrise
UHF Logistics
China Ivy School
Resort Savers
Sunwin Stevia International Inc
Tianan Pharma
Porter
WiMi Hologram Cloud
Wunong Asia
China Green Agriculture
China Automotive
China HGS RE
TMSR
ReTo Eco-Solutions
Bank of China H
Newater Technology
Ionix Tech
XT Energy
Yanzhou Coal Mining
ZTE Corp ADR
Ever-Glory
China Modern Agriculture
Air China ADR
Longfor Properties ADR
Dragon Victory
ICBC
Puhui Wealth Invest
MDJM
TravelSky ADR
Beijing Capital Airport ADR
Daphne International ADR
Sunny Optical Tech
China Lending
Four Seasons Education
Fuling Global Inc
Shanghai Pharma ADR
China National Building ADR
Yintech Investment