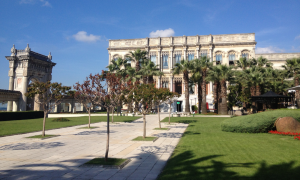 Turkish Rate Cut and Swap Line Expanded with Qatar
Posted on 05/21/2020
---
The Central Bank of the Republic of Turkey (CBRT) lowered its policy rate by 50 basis points from 8.75% to 8.25%. CRBT called its ninth straight rate cut as "modest".
On another note, the Qatar government tripled an existing currency swap deal with Turkey to US$ 15 billion. The swap arrangement allows the trade of Turkish liras for Qatari riyals, which are pegged to the U.S. dollar. The move is to assist Turkish bank reserves and stabilize the Turkish lira. The swap deal started during the 2018 currency crisis in Turkey. Currency swap lines are important for emerging markets to meet the demand for foreign exchange.
The Turkish government is in talks with Japan, China, and the United States to either expand or open up new swap lines.