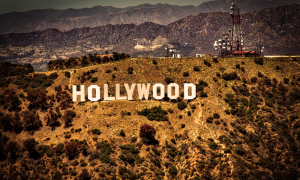 Hollywood Producer Sadleir Charged with PPP Fraud and Defrauding a BlackRock Fund
Posted on 05/23/2020
---
The U.S. Securities and Exchange Commission (SEC) charged Hollywood producer William Sadleir for defrauding a publicly traded fund of at least US$ 13.8 million. The BlackRock Multi-Sector Income Trust (BIT)is a registered closed-end management investment company, which invested around US$ 75 million in Aviron Group LLC, a film distribution company founded, owned, and operated by Sadleir. The SEC's complaint was filed in federal court in Manhattan. Aviron Group is the holding company of Aviron Pictures. Aviron Pictures is a U.S. film production and distribution company formed by Sadleir and David Dinerstein, a founder of Paramount Classics. Aviron produced a number of movies including: Kidnap, The Strangers: Prey at Night, Destination Wedding, A Private War, Serenity, and After. Represented by law firm Sidley Austin, BlackRock filed a lawsuit against Aviron on December 17, 2019. In January 2020, Sadleir exited Aviron Pictures.
The SEC complaint alleges that William Sadleir represented that the investments would be used to support the company's distribution of films. In the SEC press release, " Contrary to these representations, Sadleir allegedly used a sham company as a vehicle to fraudulently divert and misappropriate BIT funds and issued fake invoices seeking BIT funds for services that were never provided. Sadleir allegedly used the funds to pay personal expenses, including his purchase, furnishing, and renovation of a Beverly Hills mansion."
In a parallel action, the U.S. Attorney's Office for the Southern District of New York filed criminal charges against Sadleir over allegedly filing bank loan applications fraudulently seeking more than $1.7 million dollars in forgivable Paycheck Protection Program (PPP) loans guaranteed by the Small Business Administration (SBA) under the Coronavirus Aid, Relief, and Economic Security (CARES) Act. "This defendant allegedly used Paycheck Protection Program loans to pay off his personal credit card debts and other personal expenses, rather than using the funds for legitimate business needs," said Assistant Attorney General Brian A. Benczkowski of the Justice Department's Criminal Division in s press release. "As the department has made clear, those who defraud the PPP to line their own pockets at the expense of the American people will be brought to justice."
According to the DOJ release, "According to court documents unsealed today in U.S. District Court in Los Angeles, Sadleir allegedly obtained over $1.7 million in forgivable loans guaranteed by the SBA by falsely representing that the funds would be used to support payroll expenses for three film production and distribution companies, when, in fact, Sadleir intended to use and did use a significant portion of the funds for personal and non-business-related expenses, including personal credit cards and a car loan. Sadleir allegedly used three entities he controlled to obtain over $1.7 million in PPP loans guaranteed by the SBA for COVID-19 relief.
The applications submitted to the lenders certified that the funds would be used for payroll expenses and other specific business-related expenses, such as utilities or rent payments. According to the complaint, these certifications were false. As soon as Sadleir obtained the funds, he allegedly transferred over half the money to a personal bank account and began using and attempting to use the funds to pay off personal credit card debts totaling more than $80,000 and a car loan totaling approximately $40,000, among other personal expenses."