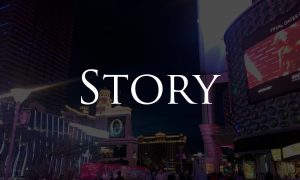 London Court Rules that Aviation Executive Ordered to Pay Rakia $4 Million
Posted on 05/23/2020
---
A London High Court judge ruled that aviation executive Farhad Azima, aged 79, had bribed the former head of Ras Al Khaimah Investment Authority (RAKIA), falsified documents, and had talks over a plot to undermine Ras Al Khaimah's ruler Sheikh Saud bin Saqr Al Qasimi. The Government of Ras Al Khaimah is continuing to recover stolen assets of the Emirate. Farhad Azima ran cargo plans and moved cargo in the Middle East region for quite some time. Azima is the owner of the Kansas City-based Aviation Leasing Group and HeavyLift International. According to a June 20, 2017 AP article by Jon Gambrell, Jack Gillum, and JefF Hortwitz, "Azima, a U.S. citizen, essentially had a stay-out-of-jail-free card because of secretive work he had performed for the U.S. government, a former federal prosecutor involved in the case said. Azima, a gunrunner later tied to the CIA and the Iran-Contra scandal of the Reagan administration, was never prosecuted."
Judge Andrew Lenon ordered Farhad Azima to pay US$ 4,162,500 in damages to RAKIA. The judge found that Azima inflated the costs of a pilot training program and had paid a US$ 500,000 bribe over a sale of a RAKIA-owned hotel (Sheraton Metechi) in Tbilisi, Georgia. This sale of the hotel was agreed to with the three Iranians (Houshang Hosseinpour, Pourya Nayebi, and Houshang Farsoudeh), who were later to be found trying to evade sanctions from the U.S. Department of Treasury. However, the hotel sale did not proceed.
The London court case is part of a wider engagement on estimated losses of some US$ 2 billion when RAKIA was under the management of Khater Massaad, a Swiss Lebanese national. Massaad was a long-time adviser for Ras Al Khaimah government and the founder of RAK Ceramics. In 2005, Khater Massaad was named CEO of RAKIA.
Khater Massaad escaped the UAE but was eventually caught in Saudi Arabia and send back to the UAE. Khater Masaad is a close associate of Farhad Azima. The losses were discovered in late 2012, as private investigators and legal teams discovered alleged financial wrongdoing in ten countries in the Middle East, Africa, Asia and Europe.
Farhad Azima lives in Kansas and plans to appeal against the London court ruling.
Keywords: RAK Investment Authority.
Correction: SWFI originally reported that the hotel sale when through. The hotel sale never went through.