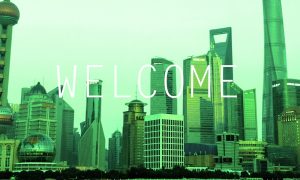 AIIB Loans Money to India, Bangladesh, and Georgia During COVID Lockdowns
Posted on 05/25/2020
---
The Asian Infrastructure Investment Bank (AIIB) is a multilateral development bank. On April 20, 2020, AIIB approved a US$ 170 million loan to the Dhaka Sanitation Improvement project (official name: Dhaka Sanitation Improvement Project). The project was co-financed with The World Bank (International Development Association). AIIB expects around 1.5 million residents in Bangladesh's capital Dhaka will benefit from improved sanitation services once the project is completed. The project funds will be used to reconstruct two trunk mains, build a new secondary and tertiary network and a wastewater treatment plant. The borrower for this project is the Economic Relations Division (ERD) The People's Republic of Bangladesh. Later in May, AIIB approved a US$ 250 million loan to combat the effects of COVID-19. The Asian Development Bank (ADB) participated in the loan as well. The borrower is Bangladesh's Economic Relations Division, Ministry of Finance. AIIB's COVID-19 Crisis Recovery Facility was created as part of the coordinated international response to counter the COVID-19 crisis. The facility has an initial size of US$ 5 billion to US$ 10 billion to support AIIB members' urgent economic, financial and public health pressures and quick recovery from the crisis.
Earlier in May, AIIB approved a US$ 500 million loan to back support India's efforts to prevent, detect and respond to the threat posed by COVID-19. This is funded by the crisis recovery facility. The World Bank is also participating in loan efforts as well in this deal.
In May, through AIIB's crisis recovery facility approved a EUR 91.34 million loan (US$ 100 million) to back an emergency project in Georgia to mitigate and address the health and social impacts of the COVID-19 pandemic. The borrower is the Deputy Minister Ministry of Finance, Georgia. The World Bank is also participating in loan efforts as well in this deal.
Other countries in AIIB's potential deal dockets include Pakistan and Mongolia.