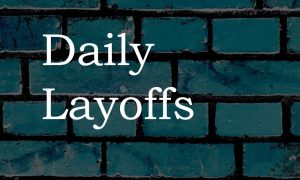 SWFI Daily Layoffs Briefing, May 27, 2020
Posted on 05/27/2020
---
Here are more layoffs tied to the economic impact of the Wuhan coronavirus (COVID-19) pandemic.
The Boeing Company
Boeing Co. is planning to lay off more than 6,770 employees this week. "Following the reduction-in-force announcement we made last month, we have concluded our voluntary layoff (VLO) program," Boeing's new CEO Dave Calhoun said in a note to employees. "And now we have come to the unfortunate moment of having to start involuntary layoffs (ILO). We're notifying the first 6,770 of our U.S. team members this week that they will be affected."
Nissan Motor Co.
Nissan Motor Co., Ltd. is looking into excising more than 20,000 jobs globally.