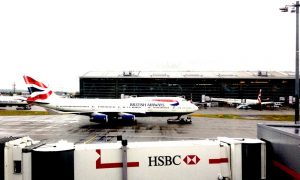 The Current State of European Bailouts of European Airlines
Posted on 05/28/2020
---
The International Air Transport Association (IATA) estimates that over $120 billion in financial assistance from governments has been given to airlines since the start of the Wuhan coronavirus. The European Commission threw a wrench in German airline Lufthansa's move for a state bailout. Lufthansa is refusing to approve a €9 billion state bailout over conditions imposed by the EU which would force the airlines company to relinquish key positions at two main German airport hubs, Frankfurt and Munich. The coronavirus economic rescue package includes giving the German government a 20% stake in Lufthansa. The EU wants to impose this as Lufthansa would have unfair advantage over competitors. Lufthansa's board knows that it needs the bailout money for maintaining solvency. Germany's Angela Merkel vowed a "tough fight" against Brussels if EU officials seek to weaken Lufthansa.
On April 24, 2020, Air France-KLM Group locked in government funding for a French state-backed loan of €4 billion from a syndicate of six banks to be distributed to Air France-KLM and Air France. The French government is guaranteeing up to 90% of the loan, which has a 12-month maturity. In addition, there is also in place a direct four-year shareholder's loan of €3 billion from the French government to Air France-KLM. Both packages have two one-year extension options. KLM is to receive €2 billion to €4 billion in financial support from the Dutch government
In May, British Airways parent IAG SA channeled U.K. government-backed loans. IAG accessed 300 million GBP from the Coronavirus Corporate Finance Facility in the second week of April 2020. IAG's Spanish units Iberia and Vueling got loans from a state bank. Spanish flag-carrier Iberia will receive €750 million, and Vueling €260 million.
On Italy, before the coronavirus lockdowns, in December 2019, the Italian government had approved plans to grant a €400 million loan for troubled airline Alitalia.
Keywords: International Consolidated Airlines Group (IAG).