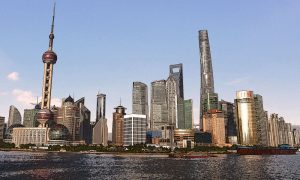 D.E. Shaw Group Closes First Onshore China Investment Fund
Posted on 05/28/2020
---
Quant hedge fund shop D.E. Shaw is betting big on luring Chinese investors. The hedge fund closed fundraising on its inaugural onshore investment fund, D.E. Shaw Razor China Fund, in China. The types of investors that were lured to the fund include asset managers, institutional investors, and high-net-worth investors. D.E. Shaw has been active in mainland China since the mid-2000s, with a presence in Shanghai for more than a decade.
The D.E. Shaw Razor China Fund uses a systematic futures strategy. The fund launched in September after the Asset Management Association of China (AMAC) approved the firm's Private Securities Investment Fund Manager (PFM) license for a wholly foreign-owned enterprise (WFOE) in April 2019, enabling the firm to raise RMB-denominated funds from mainland Chinese investors to invest directly in markets in China.
Keywords: D. E. Shaw & Co., L.P.