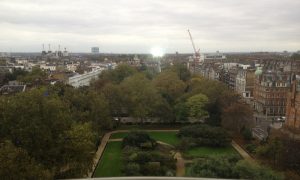 M&G Buys Ascentric from Royal London
Posted on 05/31/2020
---
On May 27, 2020, Royal London Mutual Insurance Society Limited disclosed the sale of its platform business, Ascentric, to M&G plc (M&G). The sale follows the completion of Ascentric's re-platforming in 2019 and the conclusion of a comprehensive strategic review led by Royal London Chief Executive, Barry O'Dwyer. Ascentric is a digital wrap and wealth management platform for advisers with assets under administration of £14 billion, around 1,500 adviser relationships, and over 90,000 underlying customers and has been part of Royal London since 2007. The deal is subject to regulatory approval.
Royal London acquired a majority holding of Ascentric in 2007 and it became a wholly owned subsidiary of Royal London in 2014. Ascentric is the trading name for the group of businesses sold, which includes Wrap IFA Services Limited and its subsidiaries.
Advisors
Pinsent Masons LLP served as Royal London's legal counsel and Fenchurch Advisory Partners LLP served as Royal London's financial advisors.