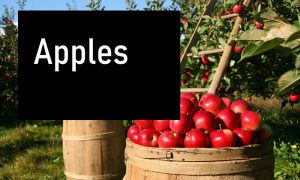 Fonds de solidarité FTQ Invests in InvestEco Sustainable Food Fund II
Posted on 06/01/2020
---
Fonds de solidarité FTQ is investing $7.35 million in the InvestEco Sustainable Food Fund III that has reached $100 million in capital commitments. InvestEco welcomes new institutional investors Farm Credit Canada, BDC Capital, Fondaction, Fonds de solidarité FTQ, and Vancity. They join the Fund's lead institutional investors, The Co-operators and Export Development Canada, who were part of the initial close of the Fund in 2019, as well as many other foundations, family offices, and individual investors.
InvestEco was formed in 2002. InvestEco has increasingly focused on sustainable food and agriculture. InvestEco's first sustainable food fund, launched in 2012, had $11.5 million in total commitments. InvestEco has invested in North American sustainable food brands, including Vital Farms, Mama Earth Organics, Maple Hill Creamery, Le Grand, NadaMoo, and LesserEvil.
With $16.7 billion in net assets as at November 30, 2019, the Fonds de solidarité FTQ is a capital development fund that channels the savings of Quebecers into investments.