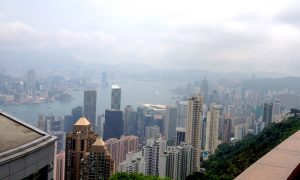 GAMECHANGE: Omni Bridgeway Funds First International Arbitration Seated in Hong Kong
Posted on 06/04/2020
---
Increasingly, more asset owners are getting engaged in Asian litigation financing, whether through funds, vehicles, or other avenues. Hong Kong remains a global center for international commercial arbitration. Something important happened in June 2017 as Hong Kong changed its Arbitration Ordinance to expressly state that the torts of maintenance and champerty in Hong Kong do not apply to third party funding of arbitration and related proceedings. The ordinance had historically prevented third party funding.
Listed on the Australian Securities Exchange, Omni Bridgeway Limited is a major player in the world of litigation financing. According to a press release, "Proceedings have been filed in Omni Bridgeway Limited's first funded international arbitration in Hong Kong since the Special Administration Region amended its Arbitration Ordinance (Cap. 609) to permit third party funding (effective February 2019)."
In these proceedings, which are being administered by the Hong Kong International Arbitration Centre (HKIAC) under its 2018 Administered Arbitration Rules, Omni Bridgeway will finance the claimant. The claimant is being advised by Borden Ladner Gervais LLP, a Canadian law firm.