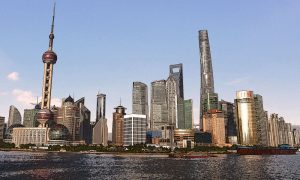 Shanghai-based Everest Medicines Closes $310 Million Series C Financing
Posted on 06/05/2020
---
Shanghai-based Everest Medicines Limited raised US$ 310 million in a Series C round. The company is a biopharmaceutical company focused on developing and commercializing transformative pharmaceutical products that address critical unmet medical needs for patients in Greater China and other parts of Asia.
According to the press release, "The US$ 310 million Series C financing includes two preferred equity financing tranches, a US$260 million Series C-2 and a US$50 million Series C-1. The Series C-2 was led by Janchor Partners and co-led by RA Capital Management and Hillhouse Capital with additional support from new investors, including Decheng Capital, GT Fund, Janus Henderson Investors, Rock Springs Capital, Octagon Investments and a large, reputable long-term investor. Existing investors, including CBC Group, Cormorant, Pavilion Capital and HBM Healthcare Investments also participated. The Series C-1 comprised of a US$50 million investment from the Jiashan SDIC, which was part of a broader strategic partnership with Jiashan National Economic and Technological Development Zone and Jiashan SDIC announced on March 17, 2020."
Everest Medicines owns TrodelvyTM (sacituzumab govitecan-hziy) which is an anti-Trop-2 antibody-drug conjugate (ADC) approved in the U.S. for patients with metastatic triple-negative breast cancer (mTNBC) who have received at least two prior therapies. Everest Medicines received a Clinical Trial Application (CTA) approval in China for sacituzumab govitecan in mTNBC in April 2020, with plans to initiate clinical development in multiple solid tumor indications.