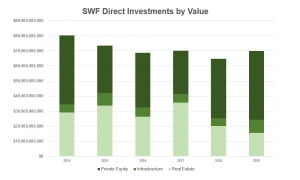 Sovereign Wealth Fund Direct Investments by Value
Posted on 06/10/2020
---
Sovereign wealth fund direct investments have slowed down even before the novel coronavirus pandemic (COVID-19).
In 2014, direct sovereign wealth fund investments totaled around US$ 80.34 billion, versus US$ 69.9 billion in 2019. However, direct investments by sovereign investors in infrastructure showed little signs of weakness. In 2014, direct infrastructure investments by sovereign wealth funds totaled US$ 5.356 billion versus US$ 8.744 billion in 2019.
---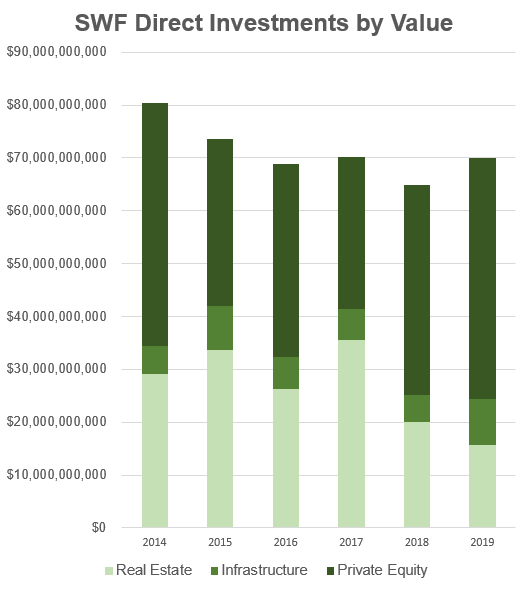 Source: Sovereign Wealth Fund Institute (SWFI) – TERMINAL – www.swfi.com
Type: Deal, New Security Issue
Buyer Types: Sovereign Wealth Fund
Excluding open market, platform investments, and fund commitments.
Private equity is described as private investments in equity (non-real estate and non-infrastructure).
Date: June 10, 2020.