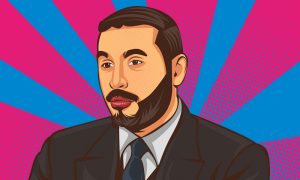 Mubadala Investment Company Reached 853 Billion AED in AUM for 2019
Posted on 06/12/2020
---
Abu Dhabi-based Mubadala Investment Company recorded total comprehensive income if AED 53 billion for 2019 versus AED 12.5 billion for 2018. A good portion of that income for 2019 was attributed by Mubadala's public equities portfolio and funds, as well as the company's assets across various sectors. Monetization of mature assets and distributions from investments tabulated to AED 63 billion in 2019. For example, Mubadala monetized a 10.22% stake in du, resulting in a gain of AED 2 billion (US $545 million).
At year-end, Assets under Management (AUM) stood at AED 853 billion, compared to AED 840 billion in 2018. This assets include both the assumed – Abu Dhabi Investment Council and IPIC.
According to the press release, " Mubadala reiterates its intent to begin publishing, as part of its public disclosure in 2021, benchmarking against long-term indices, rather than other metrics that are no longer relevant to a long-term investor such as annual revenue or annual net income."
Mubadala also deployed AED 68 billion across new and existing priority sectors and funds, including: two new MENA technology funds that will invest $250 million in tech start-ups in the Middle East region, in line with the mission of supporting the development of the tech ecosystem in Abu Dhabi's Hub71.
Mubadala's diverse portfolio spans over 50 countries, with links to both developed and emerging markets. In addition, 43% of Mubadala's portfolio is comprised of direct and indirect investments in private equity, with 21% in public markets and 11% in real estate and infrastructure, among others. Mubadala invested over AED 40 billion in various funds covering real estate, equities, private equity, global infrastructure, technology and others. Mubadala was a cornerstone investor through Masdar in the UK Government's £400 million Charging Infrastructure Investment Fund (CIIF), with an investment of AED 158.6 million (£35 million).
In 2019, Mubadala acquired Amana Healthcare to complement its portfolio of healthcare assets, while inking a deal to invest up to AED 1.8 billion in Cologix, a network-neutral interconnection and hyperscale edge data center company in North America.