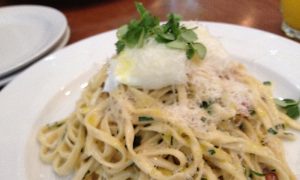 Online Food Platform Tongcheng Life Raises $200 Million Series C Round
Posted on 06/14/2020
---
Tongcheng Life is an online food platform that aims to sell community-based fresh food. The company is being incubated by LY.com, an online Chinese travel company. Tongcheng Life was formed at the end of 2018 by He Pengyu, a former Senior Vice President at LY.com and Yin Xiang, a founder of Chinese fresh produce e-commerce brand Qianxianhui.
Tongcheng Life raised US$ 200 million in a Series C round that is led by Joyy Inc., a Guangzhou-based video social media platform.
Other investors in the Series C round include Legend Capital Management Co., Ltd. (part of Legend Holdings Ltd.), Bertelsmann Asia Investments (BAI), Engage Capital, GSR Ventures, Suzhou Oriza Holdings Co., Ltd., Welight Capital Hong Kong Ltd, and Tongcheng Capital.
In September 2019, Tongcheng Life raised US$ 100 million in a Series B round that was led by Legend Capital.
Tongcheng Life claims that its fresh products account for up to 70% of its platform. The company also lists household goods and other items.