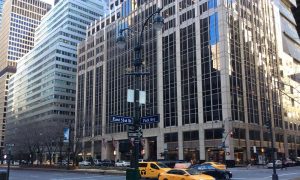 AllianceBernstein Acquired AnchorPath Financial
Posted on 06/18/2020
---
On June 17, 2020, AllianceBernstein L.P. disclosed they acquired AnchorPath Financial, LLC earlier during the second quarter of 2020. AnchorPath is an investment management firm founded in 2009. AnchorPath has developed a cost-effective strategy that integrates proprietary, pro-active risk control while providing liquidity, and transparency.
"Through this acquisition, AB adds another proven and differentiated investment capability to its risk-managed platform. AnchorPath uses a unique lens to construct solutions that enable funds to outperform relevant indexes with decreased downside risk and will benefit from AB's distribution expertise," said Daniel Loewy, Head of AB Multi-Asset Solutions, in a press release.
The AnchorPath team recently joined AB's Multi-Asset Solutions business, which helped lead to the addition of more than US$ 400 million of assets under management. AnchorPath's principal, Marshall Greenbaum, also joined AllianceBernstein as part of the acquisition.