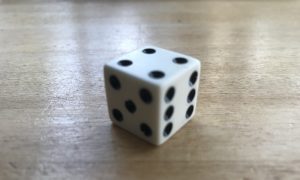 Vermont Pension System is Feeling the BERN as it Grapples with Solvency
Posted on 06/20/2020
---
Vermont public employees have been feeling "the Bern" since 1981 when Bernie Sanders won his first political contest in the state, but they may now be feeling worried that their benefits are in crisis. In what is already a familiar refrain elsewhere, the state's pension plans will not be able to meet retiree needs at current rates of funding.
Earlier this year, the Vermont Business Roundtable addressed the problem and signaled the tremendous costs of the retirement plans for the average taxpayer: "The Vermont State Teachers' Retirement System (VSTRS) pension and retiree health care benefits plan and the Vermont State Employees' Retirement System (VSERS) pension and retiree health care benefits plan are seriously underfunded—and have been for a number of years. This has created escalating taxpayer liabilities that each year consume more and more of the General Fund, leaving fewer financial resources for vital state programs and much-needed infrastructure improvements." Despite returns in the 8% range over the last decade, "the amounts owed keep increasing at an accelerated rate." The Vermont State Retirement Board has 35,000 retirees to care for and unfunded liabilities are approaching US$ 5 billion. This has fed into Vermont's negative net worth according to the Roundtable. The Roundtable also found that Vermont's Retirement Board had consistently suffered from "underfunding and underperformance." The unfunded liabilities of all U.S. states, including Vermont, are now over US$ 1 trillion.
Beth Pearce is the State Treasurer overseeing the Retirement Board. Pearce rose to the position by way of serving in several local and state jobs, including as a Fiscal Officer and Deputy Treasurer in Massachusetts, an Accounting Manager in Connecticut, and a Deputy Comptroller in New York. She was Vermont's Deputy Treasurer for seven years before being appointed to the top spot by Governor Peter Shumlin. Pearce's office reports that for 2021, Vermont State Employees' Retirement System (VSERS) is 70.67% funded and Vermont State Teachers' Retirement System (VSTRS) is 55.65% funded. The much smaller Vermont Municipal Employees' Retirement System is 80% funded. The Office of the Treasurer lists everything from the Great Recession which began twelve years ago to underfunding for the mismatch. The Office put out a sheet listing a long line of attempts to reduce liabilities. Plans included pushing back the time one may retire and increasing contributions. Also devised was a plan to use federal grants to pay for teacher pensions. Vermont's general obligation bond rating was downgraded in 2018 by Moody's but otherwise remains stable at present.
Investment decisions are made by the Vermont Pension Investment Committee (VPIC). CPA Eric Henry has taken over as Chief Investment Officer after several years as CEO with Hershey Trust Company and Chairman of the Board at Hershey Entertainment and Resorts Co. Henry's tenure began in Q4 2018. The current direction of VPIC is toward diversified passive equities, with a particular interest in reducing management fees. Real estate, farmland, and infrastructure have also been chosen due to their ability to earn returns while protecting against inflation, which VPIC is concerned about. VPIC is cautious about private equity due to a belief that hot money has crowded out sound investment in the sector. VPIC prefers smaller opportunities that may have been overlooked.
Keywords: Vermont State Retirement Board, Vermont State Retirement Systems.