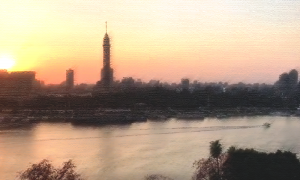 Abdalla ElEbiary Named CIO for Egypt's Sovereign Wealth Fund
Posted on 06/22/2020
---
Egypt's sovereign wealth fund or The Sovereign Fund of Egypt named Abdalla ElEbiary as chief investment officer. Before this appointment, Abdalla ElEbiary worked as a Managing Director for Qalaa Holdings, an investment firm, for 14 years. He worked on the purchase and eventual sale of Misr Cement Qena.
"Attracting accomplished industry professionals, such as Abdalla, from the investment sector only bodes well for the Fund's future, its ability to attract top talent from the market and its mandate to implement sound market-based investment management strategies," TSFE's CEO Ayman Soliman said in a statement.
Keywords: Egypt Fund, Egypt Wealth Fund.