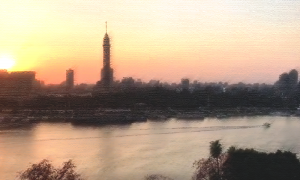 EFG Hermes Holding Company and Egypt's SWF Propose to Buy Arab Investment Bank
Posted on 06/24/2020
---
The Egyptian government is seeking to sell a majority equity stake in Arab Investment Bank, a state-owned bank. The Central Bank of Egypt granted EFG Hermes Holding Company and the Sovereign Fund of Egypt to access the financials of the Arab Investment Bank. The majority stake that could be estimated at 76% of the bank's equity. The proposed transaction would be for the buyers to increase the bank's capital, while purchasing some current shares held by the owner.
Under the proposed deal, EFG Hermes will own not less than 51% of the bank's capital, while the Egypt Sovereign Fund will own not less than 25%.
Arab Investment Bank was formed in 1974 and is 91.42% owned by Egypt's National Investment Bank and 8.58% by the Federal Arab Republic of Egypt.
At the end of 2017, Arab Investment Bank had assets listed at 23.85 billion Egyptian pounds.
Keywords: Egypt Wealth Fund, Egypt Fund.