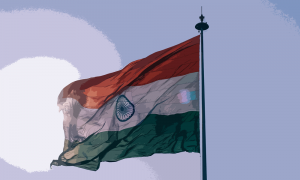 Current Peek into India's National Investment and Infrastructure Fund
Posted on 06/25/2020
---
Large institutional investors such as sovereign funds and private equity funds are investing into key infrastructure points of the Indian economy. Recently, Facebook, Mubadala Investment Company, and Saudi Arabia's Public Investment Fund (PIF) invested in Jio Platforms Limited.
India's US$ 4 billion state-owned National Investment and Infrastructure Fund (NIIF), as the name implies, supports infrastructure in India. NIIF encourages co-investment, and has secured as much as US$ 2 billion in commitments from AustralianSuper and Ontario Teachers' Pension Plan in 2020. This could balloon assets under management to US$ 6 billion if all of the financing is applied. In December 2019, Canada Pension Plan Investment Board (CPP Investments) made a major pledge of US$ 600 million. India's government provided seed money of US$ 3 billion to start the fund. NIIF's Managing Director and CEO Sujoy Bose worked for 25 years at International Finance Corporation (IFC), the private sector arm of the World Bank Group. Bose wrote in a statement: "While over the last few years, international investors have dominated large investments in India, it might be incumbent on domestic capital to play a bigger role." India's Nifty Fifty lost 33% of their value in February before staging a moderate comeback beginning in April.
NIIF is split into three funds. There is a Master Fund, a Fund of Funds, and a Strategic Fund. According to NIIF the Master Fund "formed a US$ 3 billion ports and logistics platform, Hindustan Infralog Private Limited (HIPL) in partnership with DP World." DP World is based out of Dubai. HIPL acquired a controlling stake of logistics company Continental Warehousing Corporation. The Fund of Funds invested in The Green Growth Equity Fund, with NIIF and the U.K.'s government each allocating US$ 149 million. The equity fund will invest in clean air, water, renewables, waste, and other technologies in India. Additional co-investment for the fund is actively being sought. The Fund of Funds also made investments into HDFC's Capital Affordable Real Estate Fund 2 and Multiples Private Equity Fund III out of Mumbai. NIIF's Strategic Fund has not reported any investments at this time. National Investment and Infrastructure Fund Limited (NIIFL) is the name of manager of NIIF-managed funds.
India has the fifth largest economy in the world, and is valued at US$ 2.94 trillion. The coronavirus caused US$ 108.8 billion to be recalled out of the emerging markets as investors didn't want to take chances. Even though US$ 1.6 billion was poured back into the country in May, the timeline for a full recovery is unclear. According to CNBC, "India's coronavirus cases have spiked in recent days, fueling concerns the situation could spiral out of control." Roughly 10,000 people are infected with coronavirus each day. Half a million cases are expected by mid-summer.
India's financial newspaper Livemint clarified the numbers: "The gross financial assets of households actually fell by 50 basis points in 2019-20—from 11.1% of GDP to 10.6%. However, net financial assets of households increased by 50 basis points despite the drop in gross financial assets—from 7.2% of GDP to 7.7%." Corporate demand for credit had been falling, and consumers picked up the slack. However, there is now concern that if consumers deleverage, the economy will face long-lasting consequences.
Consumer spending could be especially hard to ramp up. Cash is still king during times of uncertainty. Holding savings, often in the form of precious metals, is a tradition in India as well. Gold had struggled to conquer the price level of US$ 1750 but is crossing that line, at least temporarily, on June 22, 2020. The Indian wedding season in the fall is said to be supportive of prices, but that is not always the case. The situation in India will depend on NIIF's success in encouraging homegrown investment, the enthusiasm or lack thereof of international financiers entering the market again, and the interest in picking up spending from residents and companies that are currently showing signs of caution.