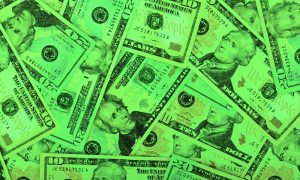 University of California Endowment Invests in Lebron James Venture
Posted on 06/27/2020
---
Springhill Entertainment is a new media company that raised US$ 100 million from Guggenheim Partners, Regents University of California (UC California Investment Office), Elisabeth Murdoch (second daughter of Australian-born American multi-billionaire media proprietor Rupert Murdoch), and SC.Holdings. SC.Holdings is a private equity company founded by entrepreneur/investor Jason Stein and Eastbridge Group, a family holding company with $1.5 billion in assets under management.
Springhill Entertainment was created by Basketball player Lebron James and Maverick Carter. SpringHill is named for the Akron, Ohio apartment complex where Lebron James and his mother moved when he was in sixth grade.
Springhill Entertainment moves to bring in the Robot Co. marketing agency with two other businesses. THe first business is Uninterrupted LLC. Uninterrupted LLC produces the HBO talk show The Shop. This business also has an online partnership with JPMorgan Chase called Kneading Dough. The other business is behind the production of a game show on NBC called "The Wall" and a movie called, "Space Jam: A New Legacy".