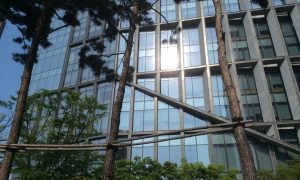 Korea Investment Corporation Details Green Policies in Inaugural Sustainability Report
Posted on 06/28/2020
---
On June 17, 2020, the Korea Investment Corporation (KIC) released its first green sustainability report – "SUSTAINABLE INVESTMENT REPORT", joining a movement with other large long-term investors.
In April 2019, the Korean sovereign investor chose a global ESG benchmark "composed of companies that perform well in terms of ESG from our equity benchmark (MSCI All Country World Index ex Korea) and Korea's first global ESG strategy fund."
KIC created a global ESG strategy fund that is being managed by a global external fund manager. KIC is open to finding out new ESG strategies to establish a more advanced ESG investment strategy.
Alternative Investments
The report states, "KIC asks external managers to complete ESG Questionnaires when indirectly investing in private equity, real estate, infrastructure and hedge funds. Due to the nature of external managers who handle alternative assets, they are evaluated qualitatively instead of with additional quantitative points, as is the case with traditional assets."
In December 2018, the sovereign fund created the KIC stewardship principles. In September 2019, KIC added a responsible investment clause to its investment policy statement and created responsible investment guidelines in October 2019. The investment policy statement is KIC's most authoritative guidelines, includes KIC's investment philosophy, principles, and processes.
"In order to increase long-term and stable profits, the company may engage in responsible investing, which considers environmental, social, and governance factors in managing assets."
Working Group
KIC also formed a working group under the advisement of the entity's chief investment officer to facilitate the integration of ESG principles.